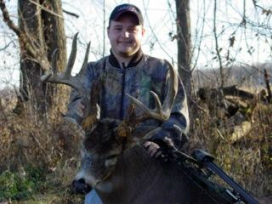 Erv's son, Mark Wagner has also been involved with archery for many years…shooting his bow since he was in diapers, hunting for as long as he can remember, and managing Archery Field & Sports for nearly 15 years. Mark is also the President of one of Iowa's most adventurous hunting teams, Team NXG.
Mark enjoys traveling around the globe, hunting and competing in archery competitions. A couple major accomplishments include placing 3rd in the ESPN Outdoor Games and holding the Iowa State archery record in the Bowhunter class. In 2011, Mark traveled to Africa, where he shot the 7th largest Oryx and the 10th largest Springbuck ever shot with a bow.
Erv Wagner passed away February 2015, but had been shooting archery since 1956. Through the years he was taught by legends like Fred Bear and Frank Scott. Being a Hall of Fame Member himself, Erv was a National Champion and had been a member of the NFAA Pro Division for over 25 years.A man who loved being involved in the sport of archery, Erv was an active member in the IBA (Iowa Bowhunter Association), NFAA (National Field Archery Association), MIA (Mid-Iowa Archers) and was the Bowhunter Chairman for the ISAA (Iowa State Archery Association). He was also a Bowhunter Safety Course Instructor, served as the I.B.A Advisor to the Deer Task Force, and a Senior Member and Retired Measurer for the Pope & Young Club.
We have Erv to thank for the archery store that all of us enjoy today!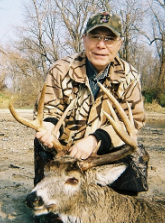 [div class="one-half first"] [div class="one-half first"]

Archery Field & Sports is a family owned business, operated by the Wagner family for over 35 years. Stop in any day of the week to practice, check out the latest gear, or just to visit the folks at Archery Field & Sports!