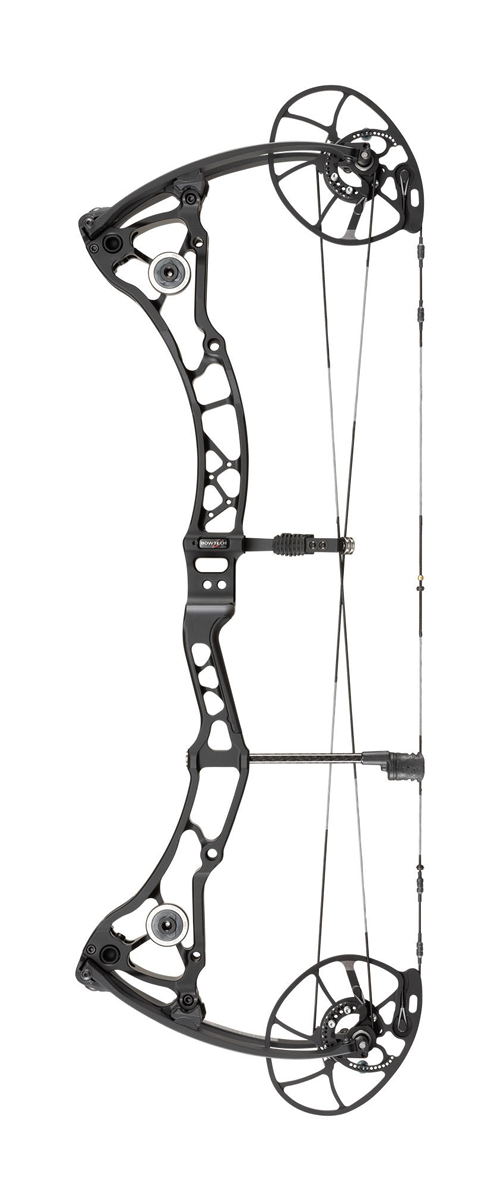 Bowtech CP30
EXTREME MANEUVERABILITY, MAXIMUM STABILITY
Short axle-to-axle maneuverability with extended axle-to-axle stability.
Equipped with DeadLock Technologies; the quickest and simplest way to achieve perfect arrow flight and repeatable accuracy.
Features the Integrate Mounting System dovetail for use with arrow rests equipped with IMS.
*Alternate and custom decoration options are subject to upcharges.
Specifications
Speed 331 FPS
Axle-Axle 30"
Draw length 25-30.5″
Draw weight 50, 60, 70 Lbs
Brace 6.75"
Mass Weight 4.5 lbs.